The WKU XR Research Lab was founded April 2021. The collaborative combines the efforts of both STEM and Arts to create innovative, interdisciplinary research that specializes in virtual, augmented, and mixed realities.
Since our foundation, we take pride in our interdisciplinary nature. Graphic Design, User Experience, Computer Animation, Computer Science, Game Design, Manufacturing Engineering Technology, and Advertising were of the first disciplines to be represented in our space and we continue to add more each semester.
We strive to ensure that our direction throughout each and every project relies heavily on our established values. Given our nontraditional nature, we are redefining the expectations and principles of traditional university research in our region. As our lab continues to evolve and expand, the topics of research, methodology, and technology may change but our core values will continue to remain predominant throughout our developmental process.
Our Core Values align with the acronym IDEAL: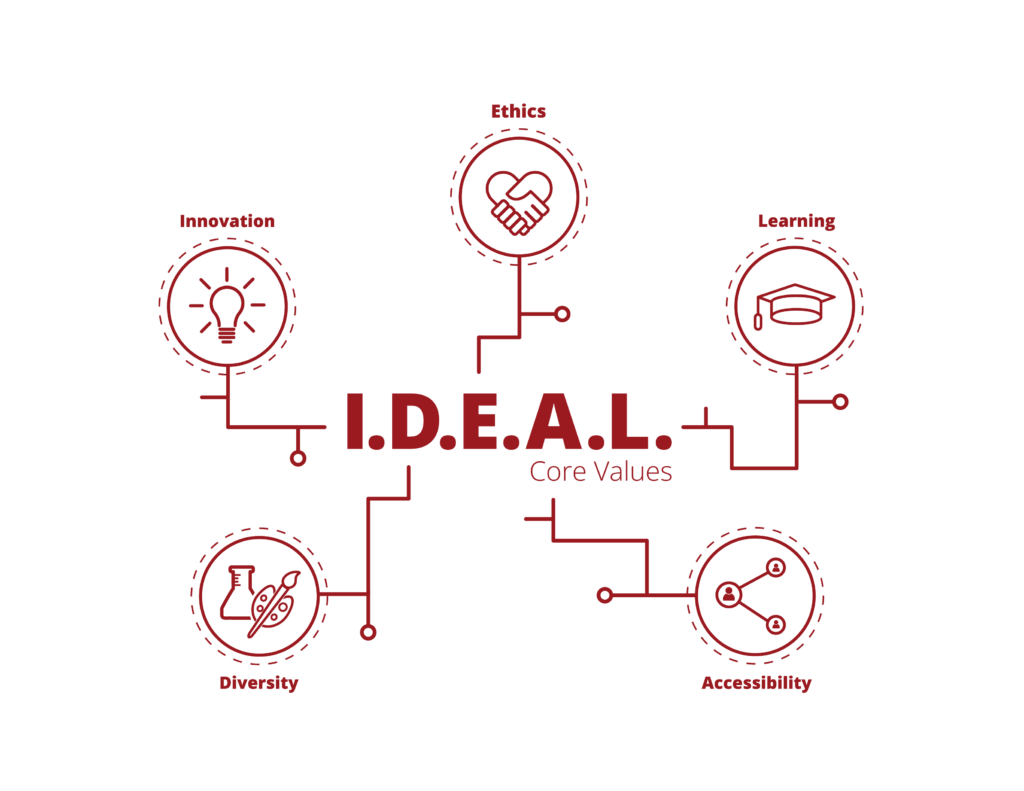 Innovation – Looking to the future and observing the world around us to inspire innovation.
Diversity – Advocating for interdisciplinary research by fostering both academic and cultural diversity within our lab.
Ethics – Conducting ethical research by maintaining transparency among researchers, faculty, collegiate community, and beyond.
Accessibility – Ensuring that perceivable and operable accessibility stays at the forefront of all developmental processes.
Learning – Driven by the desire to constantly evolve as researchers as well as individuals.
Isabel Ocegueda
Majoring in Computer Science at the University
of Maryland
ijocegueda@gmail.com